Handyman Haley
Providing
handyman services in Kansas City, Rockford, and the surrounding area. 
Honest, professional, reliable.
Happily fixing your to-do list so you can enjoy your home!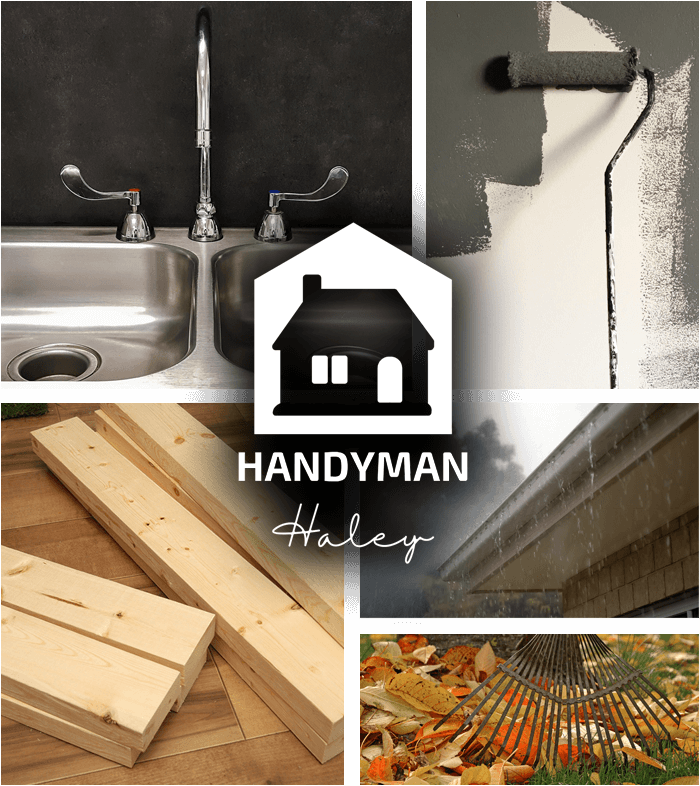 What Makes Me Different:
My name is Chad "Handyman" Haley.
Professionally, I'm insured, experienced and thorough. I enjoy helping people and offer a variety of services including minor remodels, drywall repair, trim carpentry, minor electrical/plumbing, tv mounts, gutter cleaning, and fence and deck repair to name a few.
Personally, I'm a husband, a father, a college graduate and athlete, and an avid outdoorsman.
If you hire me, you'll have more than a handyman. You'll have someone you can trust in your home and around your family.
If you're looking for someone you can trust to take care of your home so you can get back to enjoying it, give me a call, a text, or fill out the form below and I'll be in contact with you shortly.
Thank you for your consideration, and I look forward to meeting you!
Chad "Handyman" Haley
What customers are saying
Indoors:
Drywall Repair
Dryer Duct Cleaning
Outlet Repair & Replacement
Furniture Assembly
TV Mounts/Picture Hanging/Curtain Rods
Custom Storage Shelving
Kitchen Faucet Repair & Replacement
Running Toilet Repair & Replacement
Crown Molding, Door Casing & Baseboard Installation
Tile Repair
Outdoors:
Gutter Cleaning
Screen Door Installation
Deck Repair & Resurfacing
Garage Door Maintenance
Fascia Board Replacement
Window & Door Replacement
My Pricing
Hourly – $75
Block pricing
Half day (3-4 Hours) $250
Full day (6-8 hours) $450
Jobs 1 hour or less will incur a $35 trip charge
I also offer personalized bids for custom work, please contact me for more information.
Ready to hand over your to-do list? Start here!